Dome marquee hire offers exclusive event solutions, with its innovative shape and unique design, the possible event applications for the dome marquees are numerous. Invite guests into this new stunning space, which will offer a truly unforgettable experience.
A large logo or high resolution digital print on the dome's cover and/or sidewalls are great features for product launches, exhibitions and activation events. Easy branding on the roof, whilst the side walls have the opportunity to print on both sides.
Both the 6M and 10M dome marquees can be fully closed. While they look amazing being fully closed, we are delighted to showcase another use - FRAME ONLY - Its beautiful structure lends itself to framing a space - such as for a ceremony or entrance, that can then be styled in any way you wish.
We are servicing Sydney, Gold Coast, Brisbane, Melbourne & Canberra. Feel free to give us a call and have a chat to our friendly team of professionals!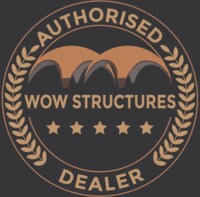 EVENT MARQUEES IS PROUD TO BE THE AUTHORISED DEALER OF WOW STRUCTURES.
Dome Marquee Options;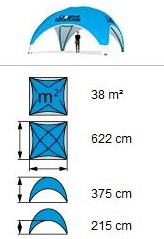 6M Dome Marquee
The 6m dome structures are connectable with each other and can also be connected with 10M dome marquee, using a connection gutter on any of the sides.
This creates a unique layout and is suitable for various functions including weddings, corporate functions, product launches …. etc.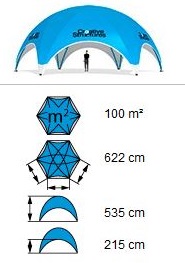 10M Dome Marquee
Dome marquees offer a unique alternative to our standard event marquee structures. Their unmistakable character and intricate structure create an unbelievable sense of space, guaranteeing a great venue and satisfied guests.
Fully Closed Dome Marquees
Our fully closed Dome Marquees are popular, trendy new addition to the Event Marquees range. They provide the added comfort and protection from the wind and/or rain!
To obtain an estimate for your next event, contact our friendly team today!
Frame Only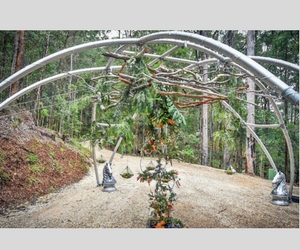 That's right - without their skin a Dome Marquee, emerges as a whole new event statement. Utilising the frame you have so many options to add in lighting, flowers, and other accessories.
Contact our team today to help you make the right decision.