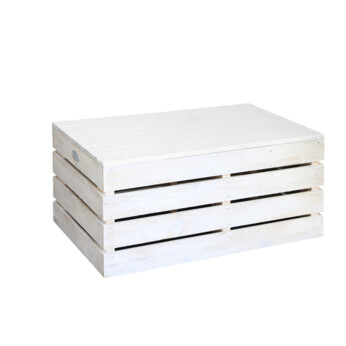 Whitewash Pallet Coffee Table
Whitewash Event Pallet Coffee Table Hire
Dimensions: 100 (w) x 60 (d) x 45cm (h)
Sturdy modern design
Material: Australian pine
Short and long term hire options are available
The whitewash pallet coffee table is made from 100% Australian wood sourced locally for use in the event and hospitality industry. It is well built and maintained to ensure it achieves the desired look and keeps our clientele happy.
Delivery & Set up
The whitewash pallet coffee table is lightweight and can be easily transported. The White Wash coffee table is delivered 7 days a week. Delivery fees do apply (cost depends on the event location and time of delivery).
Alternatively, a dry hire option is available with pick up and return to our warehouse either in Sydney, Gold Coast or Melbourne.
Payment
We require a 20% deposit to confirm the booking for the White Wash pallet coffee table. The remaining balance is due 7 days prior to the delivery/collection date.
The whitewash event pallet coffee table is a great addition to outdoor events and functions that desire comfort and high-end quality products. It has been carefully manufactured according to the latest trends and demand for new designs.
Popular accompanying event hire includes: