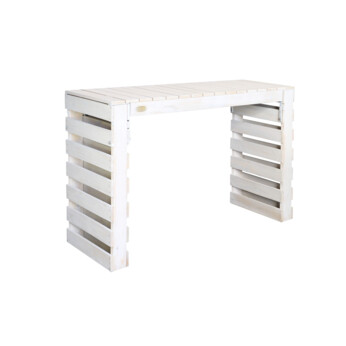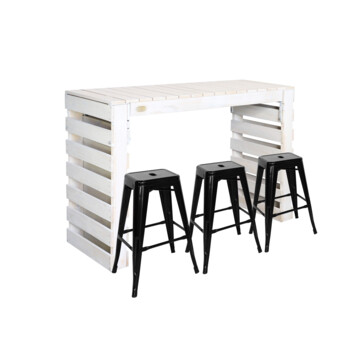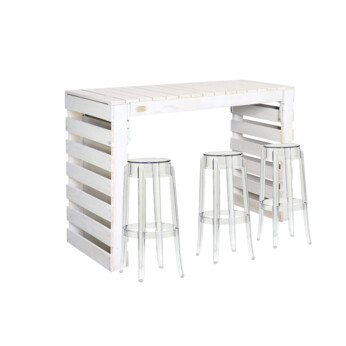 Whitewash Pallet High Table
Whitewash Pallet High Table Hire
Dimensions: 150 (w) x 80 (d) x 105cm (h)
Sturdy modern design
Material: Australian hardwood
Short and long term hire options are available
The whitewash pallet high table is made from 100% Australian wood sourced locally for use in the event and hospitality industry. Those White Wash high tables are well built and maintained to ensure they achieve the desired look and keep even the most demanding clientele satisfied.
Delivery:
Wooden whitewash pallet high tables are delivered 7 days a week. Delivery fees do apply (cost depends on the event location and time of delivery), available in Sydney, Canberra, Gold Coast, Brisbane, Melbourne & Byron Bay.
Alternatively, a dry hire option is available with pick up and return to our warehouse either in Sydney, Gold Coast or Melbourne.
Payment
We require 20% deposit to confirm the booking for the White Wash pallet high table. The remaining balance is due 7 days prior to the delivery/collection date.
The new wooden whitewash pallet high table is an ideal addition to a variety of events. It is designed to the industry standard height of 105 cm and comfortably seats 6-8 guests on bar stools. These rectangular high tables offer refreshing visual impact & great comfort. We recommend hiring the black Tolix bar stools to perfectly accompany the pallet furniture pieces from our popular collection.
Popular accompanying event hire includes: