PALLET FURNITURE FOR SALE
NSW, QLD, VIC, ACT
Our popular pallet furniture range including bars, tables, benches, back walls are now available to buy. We also offer a host of customisation options allowing you to have your Pallet Furniture custom-made to your specific requirements.
Durable, modern and on trend, Pallet Furniture is perfect for residential and commercial use. We have supplied many businesses such as pubs, hotels, universities - even shopping centre promotional activities that were held throughout the Commonwealth Games. It has also been a unique addition requested for many homes - perfect for use both inside and out.
Our Pallet Furniture For Sale Features: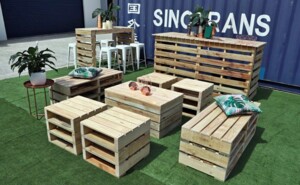 All locally designed and manufactured by specialist tradesmen
Made from highest quality 100% Australian pine
Commercial grade - Top quality and will last a long time
The furniture tops are finely sanded, finished with two coats of Gilly Stephenson's West Australian handmade beeswax (a brilliant 100% Australian made product) to produce a beautiful sheen and superior look.
Pallet Furniture Range and Sizes: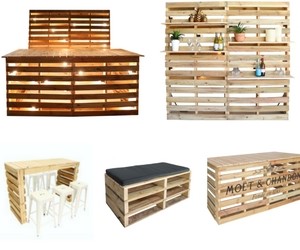 Our ever-expanding range includes
Bars & Food stations
High Tables & Coffee tables
Back walls
Pod Seats
Bench seats with cushion options
The standard dimensions for our pallet furniture are well thought out to make sure they fit with other standard furniture, for example our bars are the right height for regular bar stools. If you do need a different size, or customised alternatives we do offer some variation (within reason), so please get in touch with the helpful Event Marquees team with your Pallet Furniture enquiry.
---
Pallet Furniture Customisation Options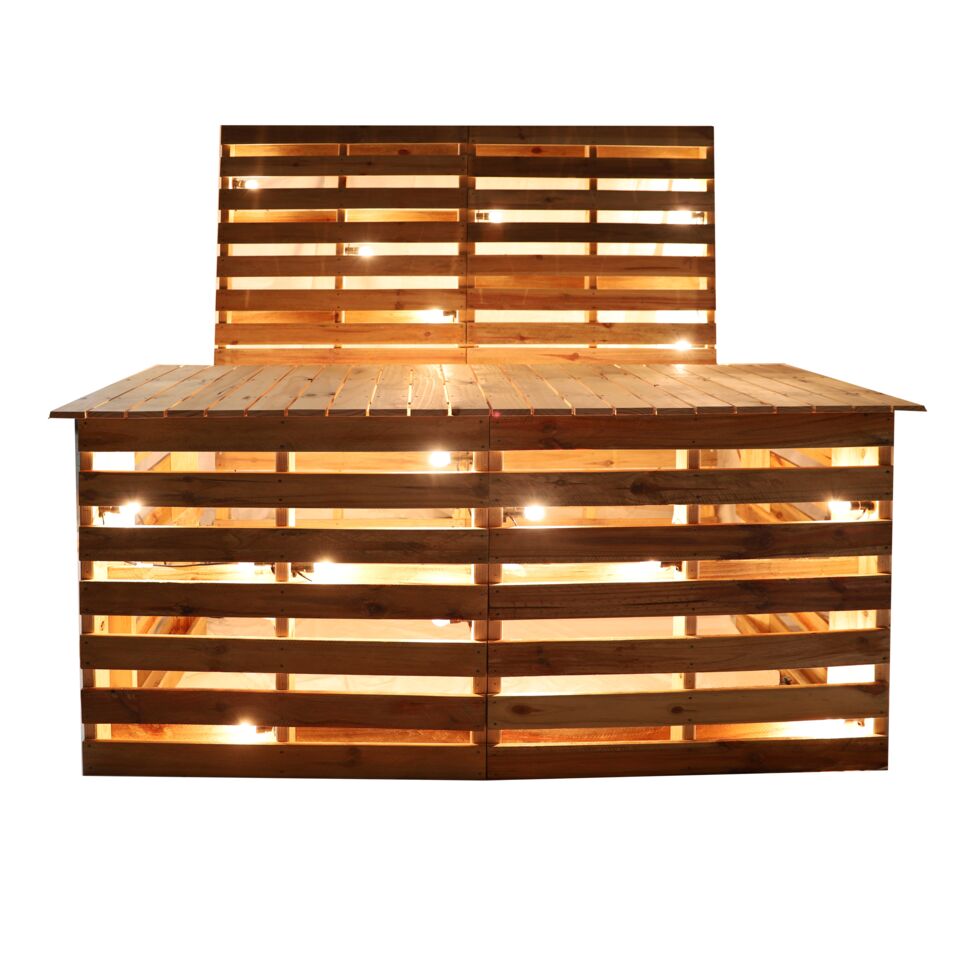 LIGHTING
---
Many lighting options are available!
Subtle internally placed lights
Externally placed lights for a more striking effect
Fixed or moveable
Popular options for lighting include LED fairy lights or string (festoon) lights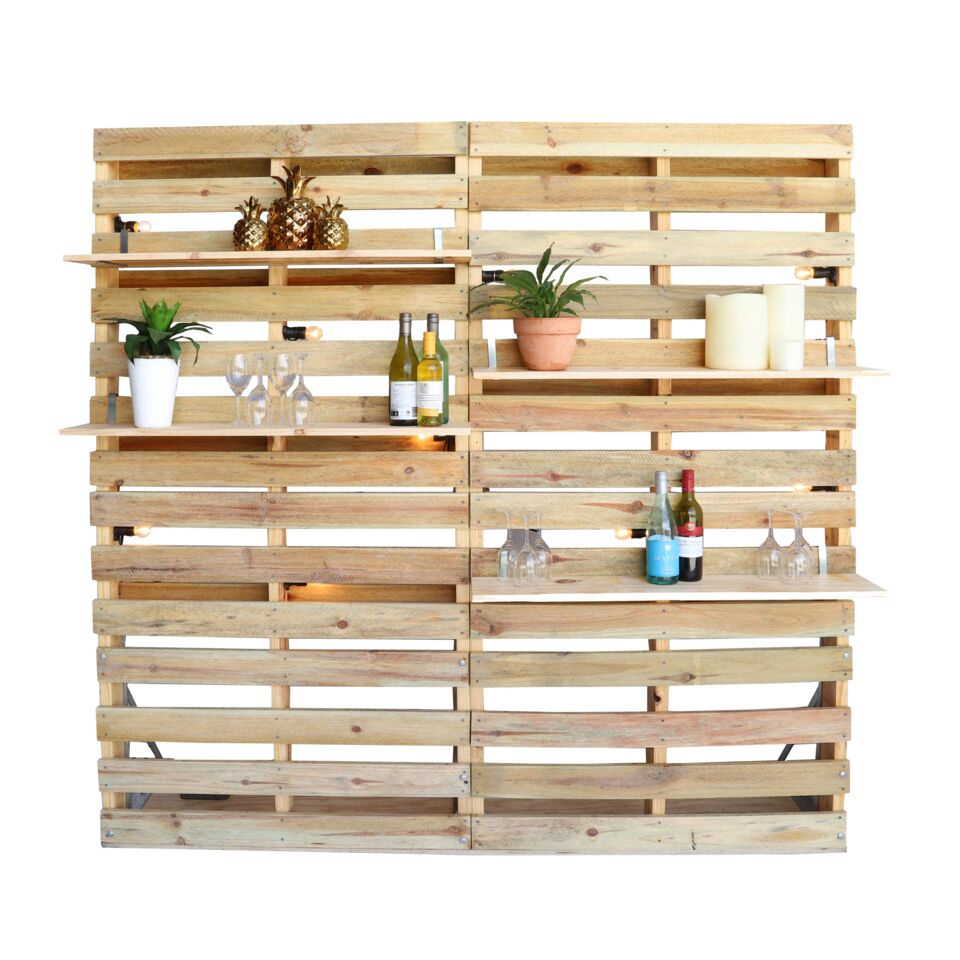 SHELVES
---
An addition to our awesome pallet back wall and pallet bar combo!
Removable shelves providing flexible placement
Built in shelves - Sturdy & Fitted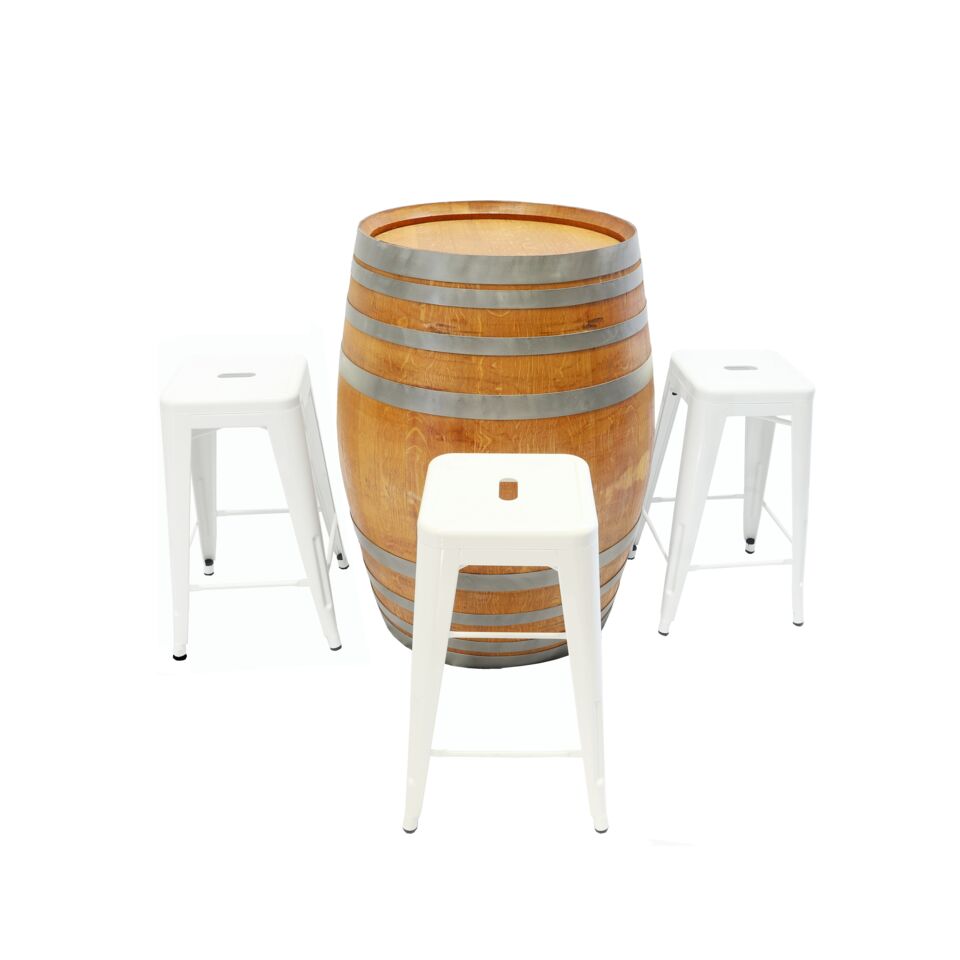 ACCESSORIES + COMPLIMENTARY ITEMS FOR SALE
---
Complete your look with these complimentary items also available for Sale from Event Marquees
Wine Barrel Bars and tables
Picket Fence
Marquees
Ask us about custom orders.