Our quality white PVC fencing is available for sale in two types, the always popular white PICKET fence and also new BOUNDARY fence. White PVC panels with strong aluminum core frame are ideal for any event - for daily or occasional use, needed indoors or outdoors. The hook and eyelet design ensures easy set up and dismantle, handle and store, while being extremely durable and sturdy. The freestanding bollards allow the fence to be set up in almost any shape - rectangular, oval or simple straight line.
Our portable PVC fencing for sale can be quickly dispatched to anywhere in Australia, from our Sydney, Melbourne & Gold Coast warehouses. We have supplied many businesses predominantly in Sydney, Melbourne, Brisbane, Perth, but also in other countries including Fiji, Bali, Vanuatu and Singapore.
Boundary Fence
PVC Picket Fence
---
PVC Fencing details
Bollard 2m Picket Fence Panel and Bollard Corner Picket Fence Picket Fence Gate

White temporary PVC Picket fence & Boundary fence panels for sale are available in 1m or 2m widths and are 1m in height. Each panel is supplied with one bollard. Additional freestanding bollards are also available for sale, at your request.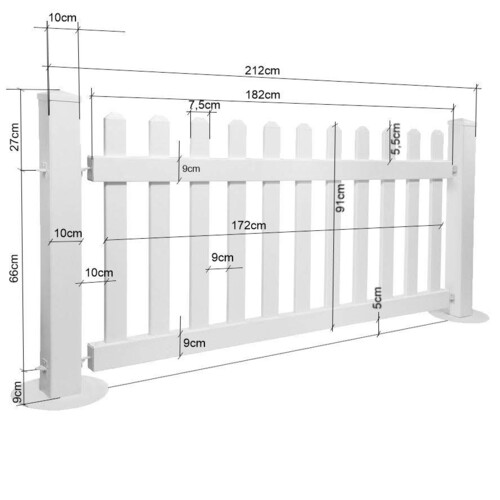 This fantastic, low maintenance PVC fencing is available for sale and is ideal for various applications such as:

Product launches and Corporate brand activations
Wedding ceremonies and receptions
Crowd guidance
Temporary PVC fencing
Making a temporary area that can be easily packed away
Fencing off specific areas
Space divider
Branding element
Creating a VIP or restricted area

---
White PVC fencing for SALE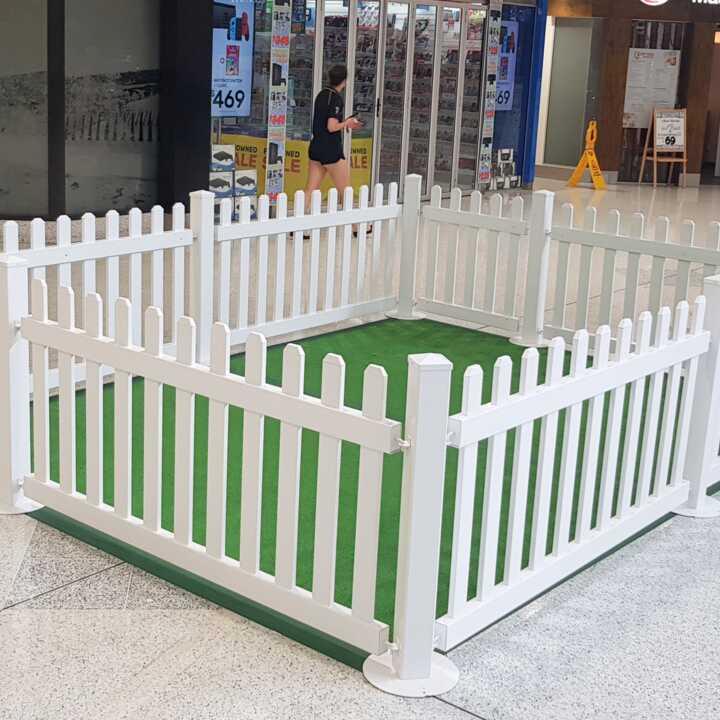 EASY UP, EASY DOWN
---
Simple and lightweight to install and pack down when you are done.
No special training needed to set up, easy to carry.
Stacks up easily minimising storage.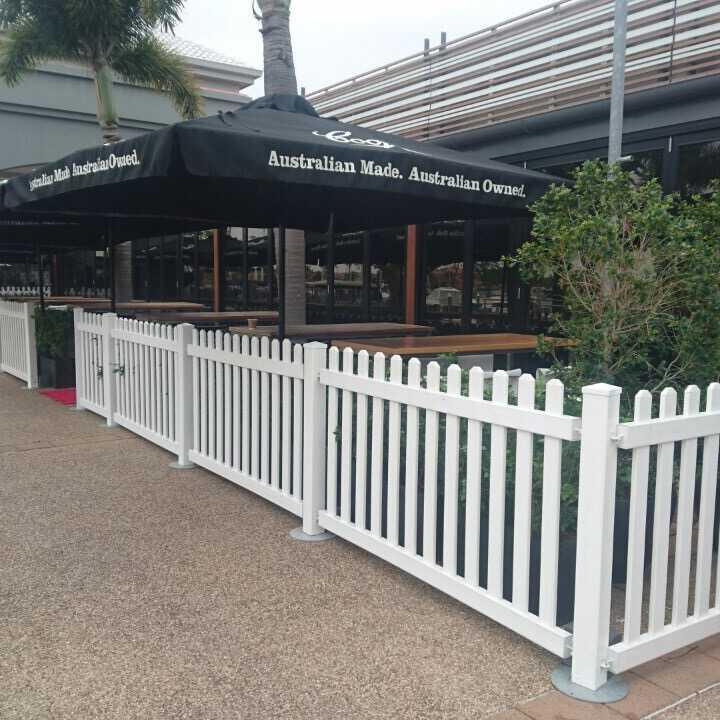 LOW MAINTENANCE:
---
PVC Fencing requires little maintenance.
A quick wipe down regularly is all you need.
No need for repainting or other onerous maintenance task with PVC fencing.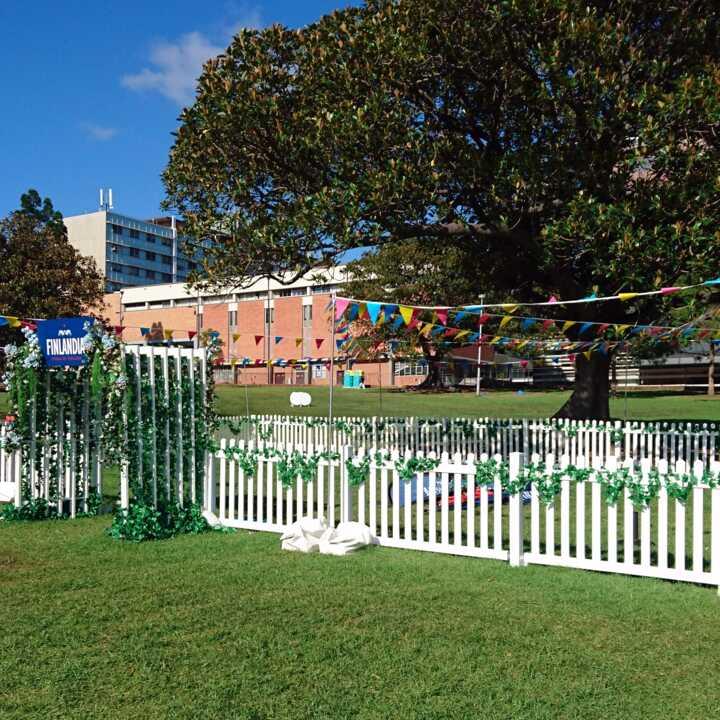 ANY STYLE & THEME
---
Whilst they look amazing just on their own, they are also very easy to style and match your business or event theme
Eye-catching, functional, all-in-one!
PVC picket fence for sale Gallery