When it comes to marquee hire the old saying "that cheapest is not always the best" holds true. At Event Marquees we provide high quality and attractive marquees at a competitive price.
Cost effective quality
A cheap and poorly installed marquee can make your next event a potential disaster. That's why quality marquee hire won't let you down (LINK). What you could be saving on price you maybe giving up on safety and peace of mind. At Event Marquees we will ensure smooth installation as well as guest and site safety. Our marquees are good quality and not weathered, you can also enhance your next event with our complete range of party hire such as chairs, heaters, glasses, lights and other interior items.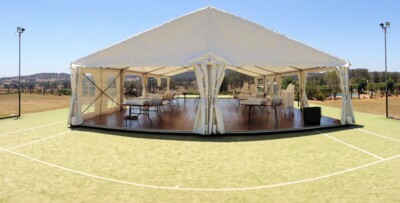 How much does marquee hire cost?
For a complete quotation Event Marquees will do a free site inspection. However if you would like a quick estimate to decide if marquee hire is suitable for your next event you can fill out our simple contact form. One of our personnel will then be able to provide you with some guidance on the size of marque required for your event and any other party items you may need. Alternatively, you can call us and discuss your requirements over the phone. We have over 15 years experience in making events special so we are able to answer most questions.
Events Marquees has a full range of styles and sizes when it comes to party marquees, furniture, lighting and flooring. This means we can help you tailor your party hire to your event budget.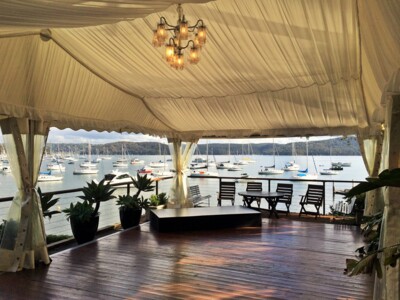 What do our marquee hire costs include?
When you hire a marquee from Event Marquees you can be confident that there will be no hidden or added costs on the day. Our marquee and furniture hire costs include assembly and dismantling. We will ensure that your marquee will be delivered on time and set up by our expert assembly team to your event specifications.
Fun extras for your next party
At Event Marquees we can provide you with other fun extras such as flooring, lighting and furniture (insert LINK). Our years of experience and extensive range of party hire will make your next event special. Contact Event Marquees today.