'Where can I buy a Marquee?' Look no further!
If you are looking to buy a marquee, then Event Marquees can provide you with a great selection of 100% weather proof options in a range of sizes and styles. We can provide you with a brand new or a great second-hand marquee wherever you are in Australia or Pacific Asia.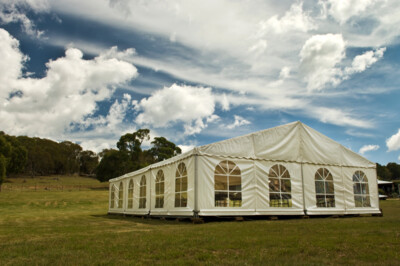 We have over 20 years of experience selling and renting marquees to a variety of people and organisations:
Corporates
Churches
Schools
Hotels
Councils
How it works
First of all you approach us and we discuss your marquee needs: what it is for, how many people etc. We then give you advice on all the options available to you.
Next, we will order your marquee and arrange all the logistics in getting it to you - wherever you are.
Finally, we remain in contact with you to assist with any needed maintenance over the years.
Why buy a marquee from Event Marquees
We only sell the highest quality imported marquees
We sell a great variety of styles and sizes
We provide an easy, friendly and helpful service
Types of Marquees
Pagoda Tents
​
....are very attractive and great free-standing structures, excellent for day or occasional events. They have double coated PVC covers and are easy to assemble, dismantle and transport.
Medium Sized Marquees
...come in sizes starting from 6 meters in length. They are a great solution for temporary warehouse use, events such as weddings, a covering to a building entrance or for use in a pub or hotel garden.
Large Marquees
...come in sizes starting from 15 meters in length. They can be bought in 30 meter widths too. You can also purchase extendible 5 meter bays. They come with double coated PVC covers, side walls and entrance doors and are anchored with dyna bolts. These are semi permanent structures.
Ex-Rental Marquees for Sale
Event Marquees has a number of ex-rental, used marquees for sale. We use our contacts within the hire industry to help our clients to find the right used structure to suit their applications and budget. All used marquees are in good condition and are 100% weatherproof.
Contact us today to find out how we can help provide you with the ideal structure to buy! 1800 788 006.