Fernbank Farm is a prestige wedding ceremony and reception venue located on the Central Coast, New South Wales, Australia.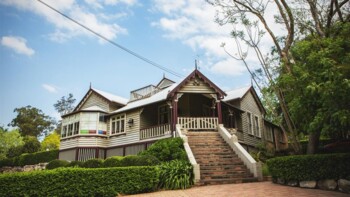 Just one-hour-drive north of Sydney, in the Yarramalong Valley at Wyong Creek, Fernbank Farm was settled in 1904 and over the past 110 years has developed into a truly unique heritage location. The homestead has been restored retaining original features and the décor compliments the high ceilings, fireplaces and timber flooring throughout the residence.
Now offering two lovely homesteads which are set in 25 acres of garden, waterways and bushland, Fernbank provides a setting second to none in the Central Coast region.
Fernbank Farm is a sophisticated and elegant environment that can truly be described as... 'heaven on earth'.
This beautiful place features weddings, accommodation and horse and carriages and is ready to make any of your journey a brilliant experience.
Weddings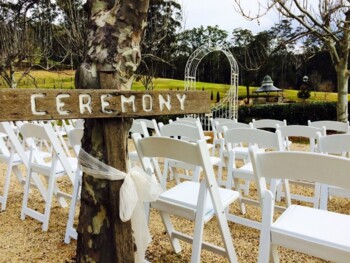 Fernbank Farm hosts up to 20 weddings each year. All facilities are available on the site, and everything can be provided to facilitate your accommodation requirements. Contant us, Event Marquees, for ceremony and reception marquee needs.
Fernbank's beautiful Lake, Garden, majestic Steel Arbour, Fig Tree, and Marquees create an atmosphere that is simply stunning. It is beautiful, elegant, sophisticated and completely welcoming.
Guest numbers are best suited for between 80-100 people. Additional numbers are subject to discussion with management.
Sit down events or elegant cocktail settings can be provided, and there are also other outdoor dining options available.
Accommodation
There are 2 options available when it comes to accommodation.
Main House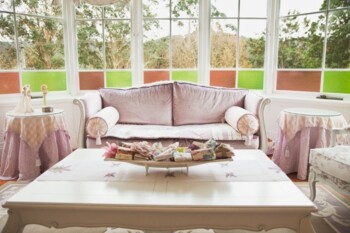 The vintage heritage house consists of 4 bedrooms, 3 bathrooms, a formal dining and lounge room, country kitchen, television room, and laundry. A swimming pool is located in this area, with a wood burning barbecue and private sun deck for those balmy country evening meals.
The Cottage
The second residence, formerly the location of the original cow milking sheds, now a stunning fully renovated cottage has a modern award winning kitchen, 4 bedrooms, 2 bathrooms plus third toilet, with dining room and large lounge area. The cottage has breathtaking views of the lake, sunsets in the west, beautiful gardens, and is located near the full size tennis court, pavilion and spa. There is a courtyard, plus deck with outdoor eating areas and barbecue.
Horses & Carriages
Fernbank is also the home of the Santosa Clydesdales, three Clydesdale horses permanently living at Fernbank... Leo, Lola and Lulu.
The carriages make the perfect vehicle for a romantic journey to your wedding ceremony.

For booking of the property for your event call 0414 541 901 and if you would like to hire a marquee or any related equipment such as chairs, tables,… please email us at info@eventmarquees.com.au