The fun of Halloween has really hit Australia in the last decade, with most neighbourhoods now seeing trick-o-treaters, from tots to teenagers, doing the rounds, while parents get into the spooky spirit.
If your Halloween experience isn't complete yet, here are our top tips to get a fantastic Halloween party by this Saturday, so it will rival that of the Dunphys'. *
Grab a Marquee to suit your party
If you are having a small neighbourhood party, a pop-up marquee is perfect, and will hold 20 odd people even if a storm rumbles through just as your BBQ starts. Or maybe even consider our brand new Dome marquees to create a scary Halloween Cave for all your guests.
If you have a bigger gathering planned, even if you want one big enough to fit a dancefloor, we can help. Our larger marquees start at 10x 15 m and can be erected on any surface. We provide cost-effective packages that covers marquee hire and accessories.
Style it Black and Spooky
Start making your event Spooktacular by adding some black silk lining as a base to your dark theme. We have loads in stock, as well as black tablecloths, black ottomans and tables to keep you in the Halloween style.
Track down your nearest $2 shop and grab your favourite Halloween accessories - our local Big W also now has a huge party shop, full of cost-effective Halloween accessories. Silly string is great for adding a cobweb effect.
Lights baby
Add some atmospheric lighting - it's easy to turn some of our most popular lighting solutions into something spooky.
These cool solutions will look amazing as the sun sets over Halloween.
Fairy lights - if most of your styling is black, simple fairy light can work really well.
Simply halogens with coloured gels
Lanterns in Black and orange
Standing and hanging Chandeliers will look striking in a Halloween theme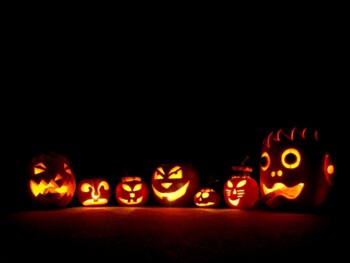 Carve it Up
These days all the major supermarkets have pumpkins and instructions so you can carve your very own jack-o-lantern. If make a few and line the entrance to your party, you will have a dramatic effect, and the kids will love helping you make them.
Scary Fare
There are loads of great online resources that can help with Halloween Food ideas. Try the Australian sites, as generally they will have suggestions that will hold up in our warm weather Halloween.
Event marquees can help with caterer recommendations if you don't want to do it yourself.
Happy Halloween everyone - if you are a bit stuck for your function this Saturday - give us a call. Event Marquees - we make your party awesome.