Wunderlust 108 is an innovative modern event, so they didn't want same same when it came to styling their beach area. Event Marquees were able to help with their modern dome marquees, erected on iconic Bondi Beach to create a striking scene.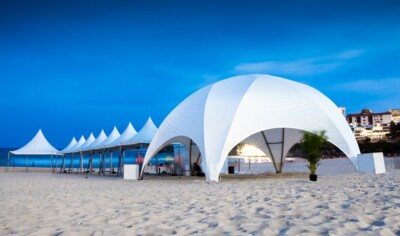 Beach Set-Up
The Dome Marquee needed to be set-up on the beach on the soft sand. This was no issue for the Event Marquees, who ensured it was erected safely.
An Event Marquees marquee can be erected anywhere! Beach, grass, tennis court, event over a pool!
Stunning
The Event Marquees Dome Marquee provides a striking difference to an event. For Wunderlust 108/ Bonduit meant the wow factor right from the start, with the beautiful dome marquee framing the ocean.
These new dome marquees, are great for event such as this , corporate events and are great for a wedding with a difference.
Tight Turn-Around
Being such a big event, with lots of different suppliers, we had a small window to do set-up and dismantle.
The Dome Marquee is quick to set-up and our experienced team ensures is all runs smoothly.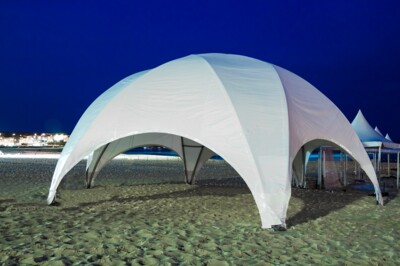 Mix and Match Space
An innovative feature of Dome MArquees is their ability to create the desired space by combining 2 or more dome marquees. These can be of different sizes to make distinct zones, or create a larger space with 2 or more 10m marquees.
Plan an Event with A Difference
If you are planning an event and want it to be different , give us a call we can help with
Secret Locations
Creative Set-ups
New trends in events
Call Event Marquees now!