Welcome to our inaugural Event Marquees Interview, with industry professional Scott, from Event Hire Services. While we know everything above marquees, it's great to get insight into other event speciality areas.
So keep reading to find out what's trending in 2016, and Scott's best tips.

What's new in 2016 in Event Furniture?
We are seeing a strong trend of Glam/Rustic and Glam/Industrial. The use of wood and natural elements coupled with a few modern or glamorous pieces.
Metallic's are popular
White Furniture with a punch of colour furniture.
Mirror with industrial space or pieces
What is really trending right now?
Clear perspex is quite hot. Clear chairs, Clear charger plates mixed with mirrors and crystals.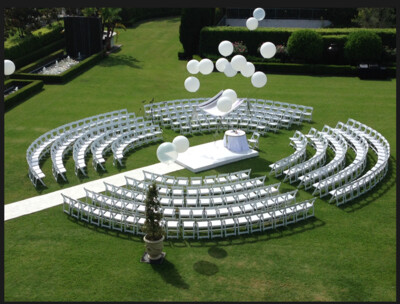 What set-ups are popular in 2016?
Lounge parties are on the uprise. It allows more guest interaction and time to enjoy and experience the party.
For weddings, we have done some creative set ups for the ceremony.
Spiral chairs
Curved sections with the set up in the middle
For cocktail parties
Create a space for the kids and a separate space for the adults (Nightclub lounge for adults and glow furniture for the kids)
Creating a large focal bar in the centre of the room and then lounges in the corners of the room in and around other experiences
What are modern challenges in Event Hire
Locations!
More and more planners are looking for unique spaces to host events. From abandoned warehouses, to a forest space and everywhere in between, we need to work close with the planner to ensure a smooth load in and load out.
Weather
Is the event inside or outside? This is a question that we ask many planners and they answer by saying, outside, unless it rains. So when we recommend furniture we need to supply items that work both inside and outside, or have the ability to change on the fly.
What you should be looking out for when considering event furniture hire?
My tops tips, after more than decades in the business are
Find a supplier that will work with you. Many suppliers only want to work like a grocery store. Pick a product and pay for it. Great suppliers work with you to understand your style and objectives. They help with suggestions and some even purchase products specifically for your event to complete the perfect look.
Work with your supplier to design your space instead of designing the space on your own and then trying to find the exact pieces that you saw on Pinterest.
If you design on your own, you will be sourcing that specific furniture for days and weeks, calling several hire suppliers which will also add to your budget with several delivery charges. Save your time and work with your favourite supplier to create the finished product.
Plus also don't forget to choose
Furniture that is functional
Furniture that has the style your looking for
Furniture that fits through the doors or in the elevator
Furniture that fits within your budget
Thanks Scott for your invaluable insights.
We work with Scott on a lot of events due to our shared ethos of quality products, competitive pricing and professional service.
Next month - please join us for an interview with Cate Brockbank, wedding celebrant on
Wedding Ceremonies in 2016. New ideas for your special day.