At Event Marquees we believe in surrounding ourselves with the best in the events business. This month we chat to Lisa Harrison, CEO, Urban Event Management for her take on what you should be striving for in 2016.
What should an event be in 2016?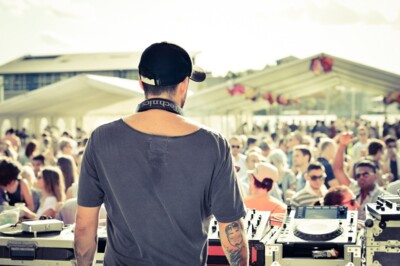 An event should be an experience that creates an emotion. We are invited to so many different types of events these days that unless you can evoke an emotion in your guests from the very first touch point, their attendance will become just another blip on their event radar.
Before even setting out to organise the different elements of an event I always ask my clients this question – "what do you want your audience to know, feel and do in the days, weeks and months post your event?" Once we have this strategy clear, we then work on what elements we use to ensure the event is the answer to the question we asked at the beginning.
What trends are you seeing in 2016
Creativity and having a point of difference.
This obviously translates differently depending on the client, what they are trying to achieve and the target audience attending, but pushing the boundaries outside of the normal and appealing to peoples' imagination through colour, style, interactivity and also social consciousness.
Clients want to immerse their guests in a full blown experience so a real memory is created. They are also big on giving back and using the power of their people as well as their stature to do something good that benefits others as well as their attendee's.
The other big thing at the moment is the "paddock to plate" experience when it comes to food. Luckily caterers and venues are really on board and providing some amazing offerings in the area of food and beverage these days to help contribute to that whole immersive experience.
What things should people think of avoiding if they want to host a modern event?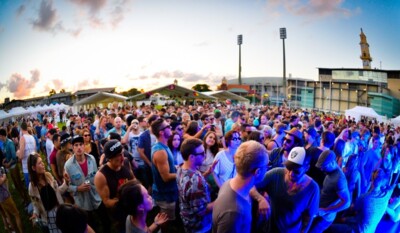 1) Sit down affairs. Depending on the nature of the event of course, but mostly having your guests seated at a round table only conversing with one or two other people or being lined up "classroom style" is becoming less and less appealing. These set-ups don't allow guests to interact with each other or their surroundings and can often discourage people from attending as well as stifle engagement and contribution.
2) Too much content. There are ways to engage with an audience besides talking at them for hours or showing presentations. Engaging in playful and interactive opportunities provides much more impact and will actually help the guest retain what you actually want them to.
What challenges do you see time and time again?
1) Poor communication within venue's would have to be my key challenge. Dealing with one person, being handed to another person, then having to go through the details all over again. Very frustrating and not conducive to working effectively.
2) The blinkers on effect. My term for some suppliers who just want to offer you an off the shelf product or service so the transaction can be done. More often than not, events are not straightforward and when wanting to achieve the right thing for the client (which is always different) it's important to have a collaborative approach.
Your top tips for a perfect event?
Understand the outcome first – work with the client to understand the end goal, then move forward with how to make it work.
Working with good suppliers is paramount. Really we are a team, it's our collective job to bring the outcome to life.
Listen to the client. My job is first to listen, then create.
Use your imagination.
The sky is the limit in terms of creativity so I believe in developing the most amazing concept from the outset and then drawing down to what can be achieved within the budget, venue etc.
Thanks Lisa for those great insights. We look forward to a great 2016, with fantastic, creative events.