Autumn is finally here, after a long hot Summer, and it's beautiful and popular time time to hold an event. However with being hot and sunny one minute, rainy the next, and throwing in the cooler evenings, how do you make sure your event is comfortable for your guests.
Have options
At this time of year it is important to make sure you have all your bases covered.
Think about what you will do for a sunny and warm day, cool and windy and a rainy one. And sometimes all in the space of one day! Make sure your space is flexible enough to have everyone inside if the weather is not good. It is good to draw up a couple of alternative floorplans to suit.
At this time of year your guests will be thankful for a space that at all times is warm and inviting, whatever the weather.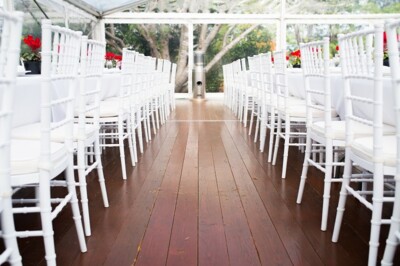 Sunny and Warm
Marquee sides all open
Welcome drinks outside, but consider extending your floor space to avoid sinking high heels
Large outdoor umbrellas to provide shade
Transition to inside as the day cools
Check to forecast to see if you will need heaters - it's better to have them in case, than have chilly guests!
Cool and Windy
All sides closed, except one away from the wind
Heaters for both the outside area and inside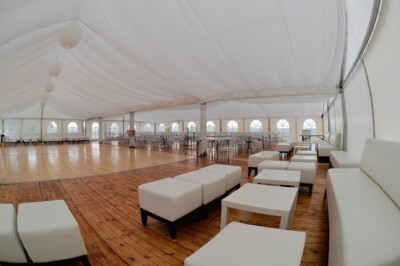 Rainy
Heaters turned on inside with enough time to warm up the venue
Blankets on chairs
Area for guests to shed and store their raincoats and umbrellas
Have a lounge area for guests to mingle, not just set seating
Create special space with our unique

curved bar

and comfy ottomans for arrival drink (or two!)
Make the most of the day
Events in transition seasons benefit from a timetable that makes the most of the season.
Consider having your event in the early afternoon to make the most of the sun. This will then turn into a gorgeous photo opportunity as the sun sets, before the guests come inside.
Light it up!
One thing great about it getting darker earlier, is you can have so much fun with your lighting and make it a focus of your styling.
Consider creating a dramatic entrance with a long aisle into your venue, lined with lanterns or even a fairy light tunnel.
Then inside create a lasting impression with these great ideas.
Here to help
Event Marquees has helped with thousands of events, in all weather conditions, and can help you make sure yours is a success. Get in touch now.