Neighbourhood Easter Egg Hunt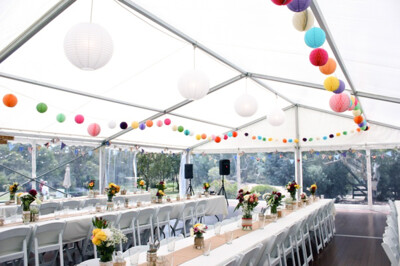 We are seeing more and more community events, ones where the street gets blocked off and the whole neighbourhood comes together. We have done several of these events, and it's the perfect Easter set-up.
By placing a 10 x 15 marquee, with clear or no sides and simply adding a long table and chairs you can create a fun neighbourhood Easter lunch. You can either do pot luck or, set-up a few outdoor BBQ's and get the Dad's to cook up a storm.
Then you can hide the Easter eggs around the marquee and the various front gardens, and watch the kids as they go hunting.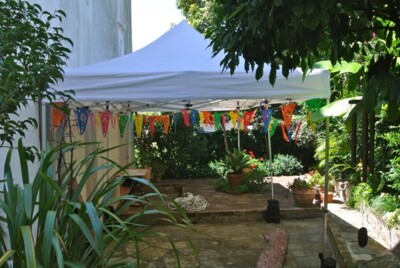 Easter brings family and friends together, so if your dining room is non-existent or squeezed consider taking the fun outdoors.
Our 3m x 3m pop-up marquees are perfect , and can be combined to create the desired space. For example three 3m x 3m marquees, will be ideal for around 20 people, with space for the kids table or play area.
Being outside means also that the kids have room to roam, while the adults can sit and enjoy Easter lunch.
Great decorating ideas for Easter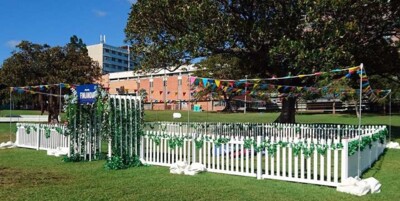 You cannot get a more perfect Easter bunny set-up than our artificial grass and picket fence. Add in some greenery, and Easter eggs, a bunny or two and even some bunting - to create the perfect Easter backdrop.
It also provide lots a sneaky hiding spots for the Easter bunny!
However you celebrate, Happy Easter from the team at Event Marquees.