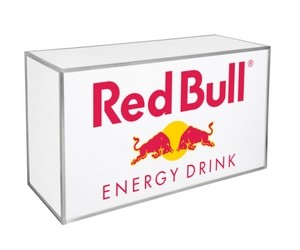 Event Marquees are excited to add the new brandable or customisable item to its range. Why? We understand that all events can benefit from adding their individual message - logo, brand, images or other components as you require. Therefore we are delighted to introduce brand new - Event Bars! They are fully customisable, including colour and individual message and they even light up courtesy of their very cool LED lighting.
Event Bar Features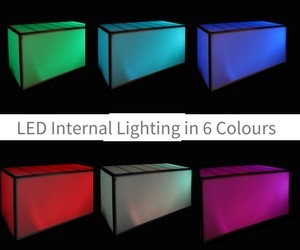 Our new event bars are perfect for you next event and come with the following features:
Fully Customisable - easily add your branding, logo, image or any other message you require. From a simple logo addition to all over wrap - your Event Bar bespoke design can be whatever you want.
Variety of Colours - the stunning event bar comes in a variety of colours and effects. An attractive feature that adds to the decoration or theme.
LED Lighting - Just imagine your dark space or evening event with the addition of this trendy light-up bar! You can select and hold on one colour - or opt to have it progress through them all. Fast or slow it's up to you - as its fully programmable.
Product Launches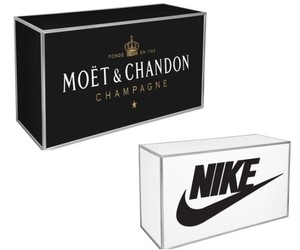 Launching a new product? Planning a corporate event? These new Event Bars are a must-have!
Whatever you have to say - you can get your message across on our new customisable event bars.
These are doubly awesome as the day turns night and they light up! Your logo or message will become the centerpiece to launch your event with its LED backdrop. You can choose just one LED light colour, or scroll through all.
Ask Event Marquees about our Event Bar hire & branding packages.
Weddings & Private Parties

Most weddings have a bar - even if its a lolly bar! Imagine your wedding with an Event Bar with your special message to your guests! That only gets better as dark rolls in and your message gets lit up!
These Event Bars are ideal for a dedicated cocktail station, selfie station (just add props!), lolly bar or even DJ station.
For weddings you can add so many custom touches like your initials, collage of images, wedding hashtag and much more.
Hire only OR Hire + Branding Packages.
Event Marquees offer great value packages for Hire only or Hire + branding. Get in touch to let us know your requirements!