Having picket fence at hand is just so convenient for so many businesses and organisations. Extremely cost-effective to buy - they are a must for any operation that deals with people.
Picket Fencing is so popular as it combines great aesthetic appeal with versatile functionality.
They are lightweight so most people can move them with ease. They also stack up neatly to take up minimum space.
They are perfect for ;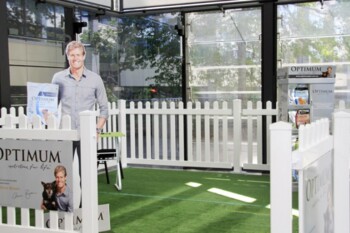 Temporary Fence
Making a temporary area that can be easily packed away
Provide crowd control with class
Create a path through your event
Fence off specific areas
Space divider
Branding element
Creating a VIP or restricted area
Event Marquees can ship Picket Fence to anywhere in Australia, New Zealand or the Pacific Nations - such as Fiji, Vanuatu, Indonesia, Singapore and Malaysia.
Top 6 Reasons to buy Picket Fence
Long Lasting - As they are Highly weather resistant and have a durable finish that maintains an "as new" look.
High-end Finish, Low Cost - Inexpensive to purchase, low cost to maintain, plus they look amazing.
Versatile & Portable - Make your space into any shape or size you need and place it on any surface - grass, asphalt, sand and more!
Easy up, easy down | Simple and lightweight to install and pack down when you are done. Do not require special training, or management by specific team members. Most people can carry a section by themselves.
Low Maintenance | A wipe down when required is all you need. No need for repainting or other onerous maintenance.
Style it any way you like | Whilst they look amazing as they are - they are also very easily styled to match your business or event theme.
Perfect for any business
Universities & Schools

Easily create area for any student activity
Make a bigger space if your event draws a bigger crowd
Temporary fence
Bring events outdoors so they catch more attention
Low cost way to have portable spaces - it suits on grass, asphalt, wooden floors etc
Perfect for crowd control and guidance - such as for Orientation week, open day or sports events

Pub, Club or Cafe

Classy Entrance barrier
Easily create an outdoor space that you can pack away at night
Great for styling events - from St Pats Day to Melbourne Cup you can make your fence match your event in style
Having it at hand means you can take bookings for small or large groups and they feel like they have their own special area
Perfect for product launches or promotions

Hotel or Resort

Have a versatile and classy space divider at your disposal
Extend outdoor space
Make a dedicated space for children or other activity
Section off an area that is under repair without detracting from your hotel or resorts aesthetic
Create a dramatic first impression for events or special days - as they are so easy to style

Shopping Centres

Create pop-up stores and displays
Use it to theme an area of the shopping centre for seasonal events
Cordon off an area under repair while still looking great
Draw attention to a centre promotion
Hire them out to individual stores when they do sales events, product launches or other events to really create an impact

Councils

Beautiful visual barrier
Perfect for pop-up events
Easy to move for all staff
Great for fairs, music or sporting events
A temporary fence that looks amazing
Why buy Picket Fence from Event Marquees?

For over 20 years we have a proven record of supplying high standard equipment at competitive rates. We offer extensive and professional advice, with our friendly team on-hand to assist whenever you need.
For all enquiries
1800 788 006