Just when we thought our Pallet Furniture range could not get any more exciting - our clever design team have come up with a divine new inclusion. Introducing Whitewash Pallet Furniture - I know AMAZING!! Our new Whitewash Pallet Furniture is already attracting A LOT of attention.

Whitewash Pallet Furniture Wedding & Event perfection
Rustic weddings remain a firm fave for 2020 brides, with their relaxed eclectic vibe making it an ideal Aussie wedding theme. Whitewash Pallet Furniture is a perfect rustic wedding inclusion with its smooth white lines providing an ideal backdrop for your preferred style. If you are an event planner or catering company, you are always looking for a stand out point - Whitewash Pallet furniture is a must for your 2020 wish list!
Whitewash Pallet Furniture Range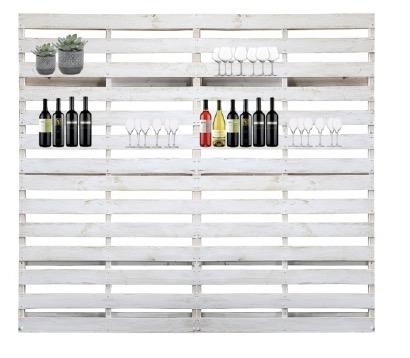 Event Marquees offers a diverse whitewash pallet furniture range, that you can mix & match depending on your event requirements. It includes:
Bar : We offer several options to make your ideal bar set-up. Most popular is our Pallet Back wall that has optional shelves, that are super handy for bottle/ glass storage and provide a styling feature. Add lighting, pair this with our pallet service bar and you have one rocking bar.
Bar Seating: Our pallet high tables are perfect for sipping and sitting. Our fave bar stool option is the
Add in some pallet cocktail or high tables to allow roaming guests a handy place to rest their drinks.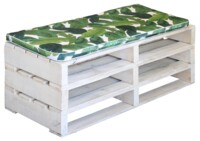 Low Seating: Let you guests relax with our pallet bench & pod seats with super comfy cushions. We offer a range of different cushion options including grey, white, blue & white stripe and green leaf print (pictured here) Add in some pallet coffee tables, perfect between two bench seats, or for smaller tables the pod seat without cushions are perfect.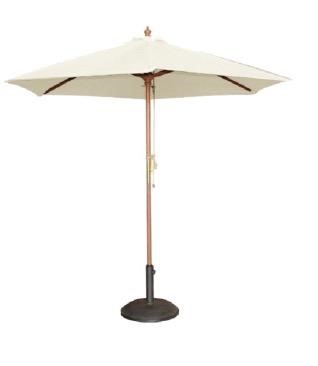 Teak Umbrellas
Provide much needed shade for your guests with pallet partner - Teak Umbrellas. These pretty umbrellas perfectly match the pallet with their bright white umbrellas and glossy wooden teak pole. Our umbrellas include a sturdy 25kg stand with each umbrella.
White + Greenery = Yes!!
Green and white together is one of the most aesthetically pleasing event colour combos. Aside from our lush green cushions you can add in our high quality artificial grass to provide a foundation for your whole event, or only in a section to demarcate a specific space, such as lounge area.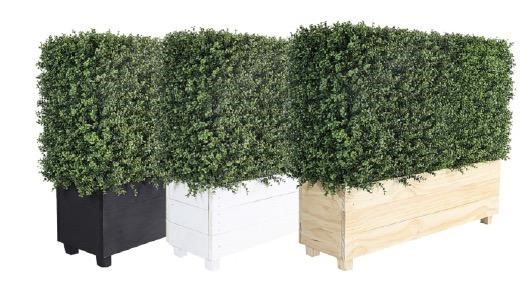 Another great greenery idea is our artificial hedges. These make a perfect visual boundary or entrance / walkway, and can be paired with our picket fence if you need a longer line. Our artificial hedges come in wooden planter boxes, available in charcoal, white and or natural.
Then complete your look with your preferred greenery and flowers. Mass lush greenery with white flowers is so on trend right now.
Contrasting Furniture Ideas
Another option that also always looks stunning is contrasting light and dark. If you like this look, utilise our grey cushions on our whitewash pallet seats.

Options here that pair perfectly with our whitewash pallet range is our new Farm Table and crossback chair, and our very popular wine barrel tables and bar.
Or add in a modern twist and go black with black coffee tables, black tolix bar stools and black ottomans.
We are so excited about our new Whitewash Pallet Furniture! We know it's going to be a 2020 absolute fave! Available for hire and for sale in New South Wales, Queensland and Victoria.
Get in touch with our friendly helpful team today with your enquiry.