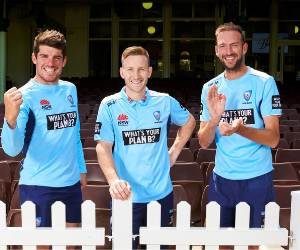 Event Marquees was delighted to be a part of the launch of the NSW Cricket team's launch - do you need a Plan B?
Our perfect picket fence played a starring role (ahem - alongside our talented NSW cricketers) and provided a good reminder for having Plan B for your event (as well as how to get home), when things don't go as expected. From tricky weather to last minute venue glitches, Event Marquee can provide you with a reliable Plan B.
Standby Marquee
If you have an outdoor event, with no other Plan B options, these are a must. The last thing you want if rain is predicted is a mad scramble on the day to find proper protection for your guests or worse, having to relocate or cancel your event. They provide peace of mind knowing that if inclement weather you have a sound Plan B.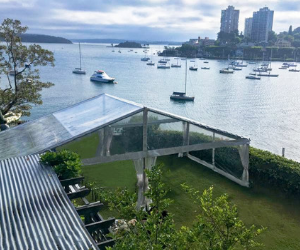 The phones are Event Marquee HQ, ring off the hook during rainy spells, and while we try and help as many people as we can, there is no guarantee of a marquee if you haven't put one on stand-by with us.
A stand-by marquee is booked in advance, with 50% non-refundable deposit, with 24 hour-notice to be given to us should you require the marquee. Ask our friendly team about this peace of mind option.
Top Tip! Remember that you may need a marquee not only for rain but to provide sun protection. It will not be an enjoyable event for your guests if they are left sweltering in the sun.

Last Minute Panic's
So, your event is this weekend and the forecast is looking like this - and panic mode has set in - what do you do now?
The best thing to do is to give us a call as soon as possible and see what is available and what we can help with. The more time we have the better, so our experienced advice is to keep an eye on the predicted weather and make an early call, rather than on the day.
Your venue just cancelled - now what?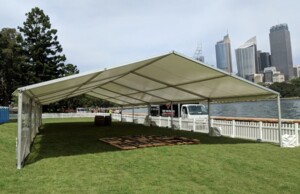 Sometimes things happen way beyond your control, venues for whatever reason can cancel, leaving you and your event in the lurch. Don't fret give Event Marquees a call.
We have helped many events turn things around from dire to back on track by suggesting some suitable new venues, then providing the marquee and event hire required.
With our vast experience we know so many great venue spaces, some that you may not have been aware. So, get in touch if the worst has happened and you need some suggestions and SOS helping reviving your event.