Our striking artificial hedges are available for Sale!
Artificial hedges are becoming increasingly popular as an alternative to natural hedges. They offer a wide range of benefits, including low maintenance, long-lasting and cost-effective. They are also an excellent way to add a touch of greenery to any space, indoors or outdoors. In this blog, we will explore the benefits of artificial hedges and why you should consider buying them from us.
Benefits of Artificial Hedges
Low Maintenance: One of the most significant advantages of artificial hedges is that they require very little maintenance. Unlike natural hedges, they do not need to be watered, trimmed, or fertilized regularly. This makes them an ideal choice for people who have busy schedules or do not have green thumbs.
Long-lasting: Artificial hedges are made from high-quality materials that are designed to last for many years. They can withstand harsh weather conditions such as extreme heat, cold, and rain, making them ideal for both indoor and outdoor use.
Cost-effective: Although the initial cost of purchasing artificial hedges may be higher than natural hedges, they are more cost-effective in the long run. Natural hedges require regular maintenance, which can be expensive over time. Artificial hedges, on the other hand, only require a one-time investment.
Versatile: Artificial hedges can be used in a variety of settings, including homes, offices, restaurants, hotels, and outdoor events. They can be used to create privacy screens, decorate walls, or add greenery to any space.
3 Colours of planter boxes available
They come in:
We also offer customisations of the planter boxes and these include:
Customising the colour of the planter box
Adding your logo or message by stencilling, brass plating, engraving or detachable printing
Customising with lighting
Artificial hedges can be used in a variety of ways to enhance the aesthetics of both indoor and outdoor spaces. Here are some of the most common uses of artificial hedges:
Privacy screens: Artificial hedges are an excellent way to create privacy screens in both residential and commercial settings. They can be used to block the view of neighbors or passersby, providing a sense of privacy and security.
Decorative walls: Artificial hedges can be used to create beautiful and unique decorative walls. They can be arranged in different patterns and shapes to create a stunning visual effect.
Event decorations: Artificial hedges are often used as event decorations for weddings, parties, and corporate events. They can be used to create backdrops, photo booths, or to simply add a touch of greenery to the event space.
Indoor decorations: Artificial hedges can be used to add greenery to indoor spaces such as homes, offices, and lobbies. They can be used to create accent walls or to add a touch of nature to any room.
Outdoor landscaping: Artificial hedges can be used for outdoor landscaping to create green walls, boundary walls, or to cover unsightly fences or walls.
Specs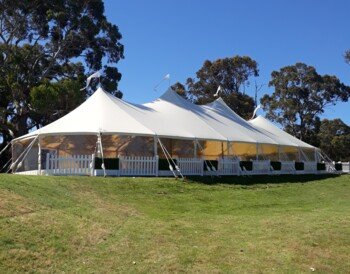 Made from the highest quality materials they are both durable and beautiful. The natural look will last for long time when exposed to direct sunlight and will not fade or discolour.
Wooden planter boxes - available in Natural, Charcoal or White colour
Faux Boxwood hedging
Durable & UV stabilised PVC
Light weight & life-like appearance
Easy transport & easy to install
Dimensions: 115cm wide x 100cm high x 40cm wide
Branding
We offer branding options if buying our Artificial hedges, these include:
Different paint colours for the boxes
Heat branded either for marketing message or for proof of ownership
Vinyl stickers (perfect if you want to change your message from time to time)
Why Buy From Us?
Quality: We offer high-quality artificial hedges made from durable and long-lasting materials. Our hedges are designed to look and feel like natural hedges, providing a realistic and aesthetically pleasing appearance.
Customizable: We offer a wide range of artificial hedges in various sizes, shapes, and styles. We can also customize our hedges to meet your specific requirements, ensuring that you get the perfect hedge for your space.
Professional Installation: We offer professional installation services to ensure that your artificial hedges are installed correctly and securely. Our team of experts has years of experience in installing artificial hedges, and they will ensure that your hedges look beautiful and last for many years.
Affordable: We offer competitive prices for our artificial hedges, making them an affordable option for anyone looking to add greenery to their space.
Contact us today to learn more about our artificial hedges and how they can transform your space.