As the year draws to a close, corporate entities often look for ways to celebrate their achievements and reward their employees for their hard work. One popular and elegant choice for these end-of-year (EOY) celebrations is hosting a corporate party under the open sky, and marquees provide the perfect solution. In this blog, we'll explore why corporate marquees are the ultimate choice for EOY parties.
Create a Unique Atmosphere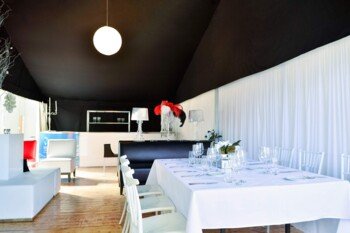 Corporate marquees are a canvas for creativity. They can be customized to reflect your company's brand, values, and the theme of your EOY party. Whether you want a sophisticated black-tie event, a relaxed summer soirée, or a themed extravaganza, marquees offer a blank slate to bring your vision to life. String lights, elegant drapery, and carefully selected furnishings can transform a marquee into an enchanting and unique space.
Unlimited Guest Capacity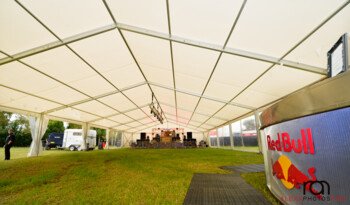 One of the challenges of hosting a corporate EOY party is finding a venue that can accommodate your entire team. Marquees come in various sizes, from cosy options for smaller teams to expansive structures capable of hosting hundreds of guests. This flexibility allows you to tailor the marquee's size to your specific guest list, ensuring everyone can join in the festivities.
Weather Protection and Comfort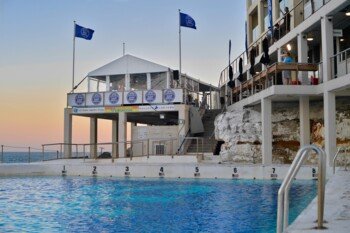 One of the primary advantages of marquees is their ability to provide shelter from the elements. Whether you're planning a summer celebration or a winter wonderland, marquees keep guests comfortable regardless of the weather outside. With options of heating or cooling systems, you can create a pleasant atmosphere inside the marquee no matter the season.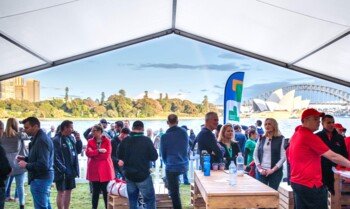 Versatile Locations
Marquees can be set up in various locations, offering you the freedom to choose the backdrop that suits your company's style. Host your EOY party in a picturesque park, on the grounds of your corporate headquarters, or even by the beach. This versatility adds an element of adventure and excitement to the celebration, making it memorable for your employees.
Ease of Planning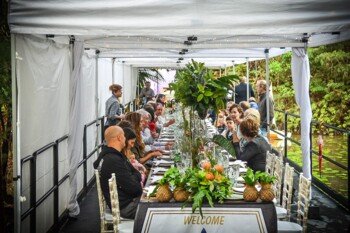 Event Marquee provides comprehensive event management services. This means you can leave the logistics, planning, and setup to the professionals, allowing you to focus on enjoying the party with your team. From arranging catering to selecting entertainment, these services streamline the planning process.
Boost Employee Morale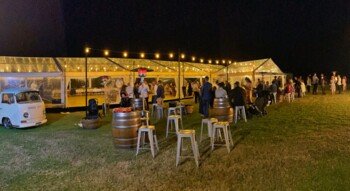 A well-executed EOY party in a marquee shows your employees that their hard work is appreciated. It strengthens team spirit which can lead to better employee retention and motivation in the coming year."
Corporate marquees offer a versatile and elegant solution for end-of-year parties. They allow you to create a unique atmosphere, accommodate large guest lists, provide weather protection, choose picturesque locations, and streamline event planning. Hosting your EOY party in a marquee is a memorable way to celebrate your team's accomplishments and set the tone for a successful year ahead.