When it comes to hosting large-scale events that leave a lasting impression, nothing compares to the grandeur and versatility of Grand Marquees. These magnificent structures redefine what's possible, offering an elegant blend of sophistication and flexibility. Whether you're planning a glamorous gala dinner, a corporate extravaganza, or any other grand occasion, a Grand Marquee is an essential addition that will take your event to the next level. Join us as we explore the endless possibilities and discover why Grand Marquees are a must-have for any extraordinary gathering across New South Wales, Victoria, and Queensland!
Unmatched Flexibility: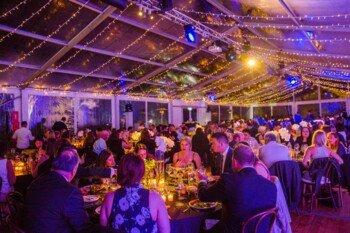 Grand Marquees provide unmatched flexibility, making them perfect for a wide range of events. From elegant gala dinners and prestigious award ceremonies to luxurious weddings and extravagant corporate functions, these versatile structures can effortlessly adapt to suit any occasion. With customizable layouts, stylish décor options, and a variety of sizes available, Grand Marquees can transform any venue into a stunning space that perfectly aligns with your vision.
A Blank Canvas for Creativity: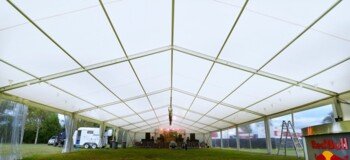 Imagine a blank canvas waiting for your artistic touch. Grand Marquees offer just that—a space for you to unleash your creativity and design an event that is truly unique. Let your imagination run wild as you envision a breathtaking atmosphere, complete with beautiful lighting, tasteful furnishings, and captivating decorations. With a Grand Marquee, you have the freedom to curate an unforgettable experience that will leave your guests in awe and create memories to cherish.
Impressive Size and Capacity: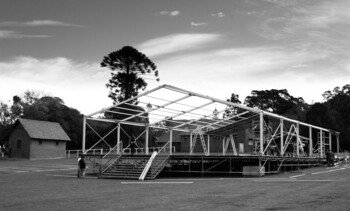 One of the standout features of Grand Marquees is their impressive size and capacity. These remarkable structures offer ample space to accommodate large gatherings, ensuring that every guest feels comfortable and immersed in the event's ambiance. Whether you're hosting hundreds or thousands of attendees, Grand Marquees provide the perfect setting to create a sense of exclusivity.
Weatherproof and Reliable: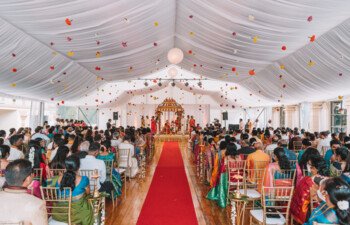 Organizing an outdoor event can be challenging, especially considering unpredictable weather conditions. However, with Grand Marquees, you can bid farewell to weather-related worries. These structures are designed to be weatherproof and reliable, providing a secure environment for your guests, rain or shine. From scorching summer days to unexpected showers, you can have peace of mind knowing that your event will proceed flawlessly within the protective walls of a Grand Marquee.
Endless Usage Possibilities: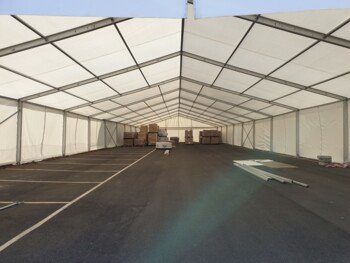 The possibilities for utilizing Grand Marquees are truly endless. Beyond gala dinners and weddings, they are perfect for corporate conferences, trade shows, product launches, fashion events, charity fundraisers and more. These versatile structures can be customized and transformed to suit the unique requirements of any event, ensuring a seamless and unforgettable experience for both hosts and attendees. Our Grand Marquees are also excellent option for carpark coverings, establishing a new warehouses or extending an existing ones or can be used as a storage facility.
Grand Marquees are an essential choice when it comes to hosting spectacular events across New South Wales, Victoria, and Queensland, . From their unmatched flexibility and impressive size to their weatherproof reliability and limitless usage possibilities, these remarkable structures have become synonymous with elegance and grandeur. Elevate your event to new heights, creating an extraordinary experience that will leave a lasting impression on all who attend. Embrace the magic of Grand Marquees and let your creativity shine as you create a truly remarkable occasion that will be remembered for years to come!