One option that you might consider is the Hampton tent, a pole marquee that has become a popular choice for hire at events ranging from weddings to corporate gatherings.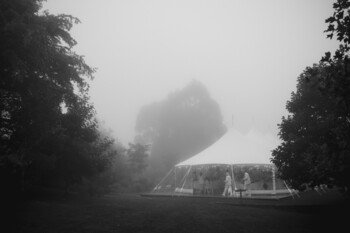 What are Hampton Tents?
Hampton tents are a type of pole marquee that is designed to provide ample space for events of all sizes. These tents are made from high-quality materials that are designed to withstand a range of weather conditions, ensuring that your event stays dry and comfortable even if the weather doesn't cooperate.
One of the key benefits of Hampton tents is their elegant appearance. These tents have a stunning look that is perfect for formal events, and they can be customized with a range of decorative elements to suit your specific needs.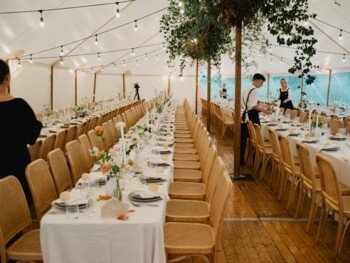 Why Choose Hampton Tents?
If you're considering hiring a Hampton tent for your event, there are several key reasons why this might be the right choice:
Highest Quality: Hampton tents are made from the highest quality materials, ensuring that they are built to last and will provide reliable shelter for your event.
Elegant Appearance: The beautiful design of a Hampton tent adds an element of sophistication and elegance to any event, whether it be a wedding or a corporate event.
Weatherproofed: Hampton tents are designed to withstand a range of weather conditions, including rain, wind, and sun, making them an ideal choice for outdoor events of all types.
Customizable: Whether you need a large tent for a wedding reception or a smaller tent for an intimate gathering, Hampton tents can be customized to suit your specific needs.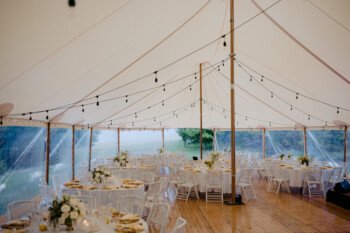 Hiring a Hampton Tent for Your Event
When you hire a Hampton tent from us, you'll have access to a range of options to customize your tent to your specific needs. These include lighting, artificial hedging, picket fencing, event tables as well as chairs and much more! Hampton tents are a popular choice for hire at events of all types, thanks to their elegant appearance, high-quality construction, and weatherproof design. If you're planning an outdoor event and want to ensure that your guests are comfortable and protected from the outside elements, a Hampton tent might be the perfect choice for you.
As event marquee specialists, we pride ourselves on providing the highest quality tents and reliable service for your event. Our experienced team can help you choose the right size and style of tent to create the perfect setting for your event.