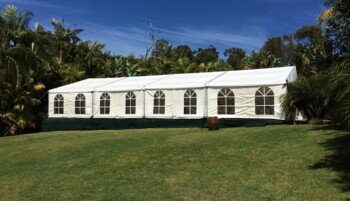 When you think of marquees, you might envision a temporary structure with canvas walls and a bare ground underneath. However, did you know that marquee setups have evolved to embrace elegance and sophistication with the introduction of wooden flooring? Combining the charm of outdoor events with the comfort and allure of a polished interior, marquees with wooden floors are redefining the way we experience gatherings and celebrations. Let's delve into the enchanting world of these marquee setups and explore the wonders they bring to various occasions.
The Perfect Blend of Style and Functionality: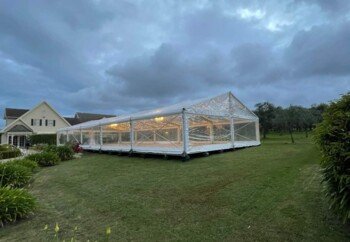 Marquees with wooden floors offer a harmonious blend of style and functionality. The polished wooden surface exudes a sense of luxury and warmth, elevating the overall ambiance of any event. Whether it's a romantic wedding, a corporate gala, or a festive celebration, the wooden floor provides a stable and level ground, ensuring the comfort and safety of guests while they dance the night away or engage in various activities.
Embracing Nature's Beauty:
One of the most captivating aspects of wooden floor marquees is their ability to connect attendees with the natural surroundings. By providing a firm platform above the grass or soil, these marquees allow guests to enjoy the beauty of the outdoors without compromising on comfort. The wooden flooring creates a seamless transition between the indoor and outdoor spaces, fostering an intimate connection with nature.
Weather-Proof and Reliable: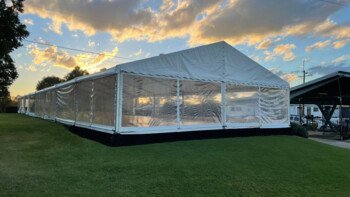 With traditional outdoor events, weather conditions can be unpredictable and occasionally challenging. Marquees with wooden floors offer a practical solution to tackle such uncertainties. The raised platform keeps guests above potential wet or muddy surfaces during rain, ensuring a dry and enjoyable experience for everyone. Additionally, the sturdy construction of the wooden floor provides a reliable foundation, even on uneven terrain.
Design Flexibility and Personalization:
Wooden floor marquees provide a versatile canvas for event planners and hosts to unleash their creativity. Whether you envision a classic and timeless setting or a contemporary and chic atmosphere, the wooden floor accommodates various décor styles with ease. From elegant carpets to captivating centerpieces, the wooden floor serves as a backdrop that enhances and complements any design theme.
Comfortable Seating and Dancing: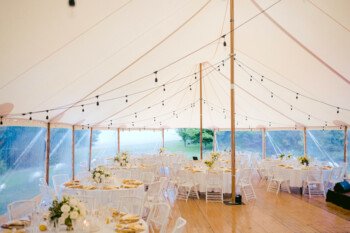 Comfort is a crucial aspect of any successful event, and marquees with wooden floors excel in this regard. The even surface ensures that guests can move around freely, whether they're dancing, dining, or engaging in conversations. Moreover, the wooden floor provides a comfortable base for seating arrangements, ensuring that attendees can relax and enjoy the festivities to the fullest.
Marquees with wooden floors have brought about a delightful revolution in the world of event planning. By blending elegance with practicality, these setups create a captivating space where nature's beauty meets refined luxury. From weddings and corporate events to festivals and private gatherings, marquees with wooden floors offer an enchanting venue solution that leaves a lasting impression on all who experience their charm. So, the next time you're planning an outdoor event, consider the wonders of marquees with wooden floors and elevate your occasion to new heights of splendor. Contact Event Marquees now.