The Melbourne Cup, famously known as the "Race that Stops a Nation," is an iconic event in Australia's sporting and social calendar. It's a day of thrilling horse racing, fabulous fashion and unforgettable moments. If you're planning to host a Melbourne Cup event or attend one, you know that creating the perfect setting is crucial to capturing the spirit of this prestigious race. Event Marquees, your trusted event equipment partner, is here to ensure your Melbourne Cup celebration is nothing short of extraordinary. In this blog, we'll explore how you can elevate your Melbourne Cup gathering with the use of pallet furniture, picket fences, artificial grass, artificial hedges, and umbrella hire, all offered in excellent condition at competitive prices.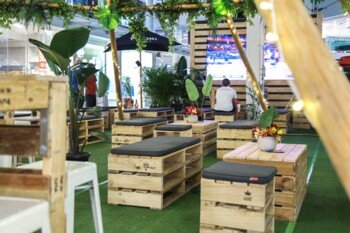 Pallet Furniture: Rustic Elegance Meets Comfort Picture this: Your guests sipping on champagne, dressed to the nines, and lounging on stylish yet comfortable pallet furniture. Pallet furniture adds a touch of rustic charm to your Melbourne Cup event while ensuring your guests are seated in style. It's not just about aesthetics; it's about creating a warm and welcoming atmosphere where your guests can relax and enjoy the races.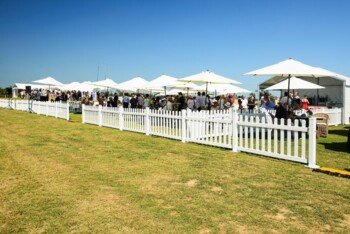 Picket Fence: Classic Elegance and Crowd Control A picket fence is not only a timeless symbol of classic elegance but also serves as a practical element for crowd control. Define your event space with the charm of a white picket fence. It not only adds to the ambiance but also helps manage guest flow, ensuring everyone has an unobstructed view of the action.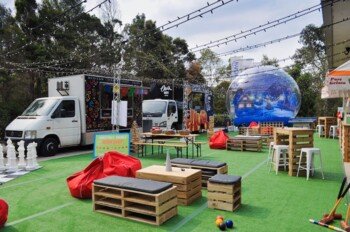 Artificial Grass: Lush Greenery Without the Maintenance Create a lush, green oasis without the hassle of maintenance with artificial grass. It sets the stage for a visually appealing event while providing a comfortable surface for guests to walk, stand, or sit on. Artificial grass adds vibrancy to your Melbourne Cup event, and it's a great choice for both indoor and outdoor settings.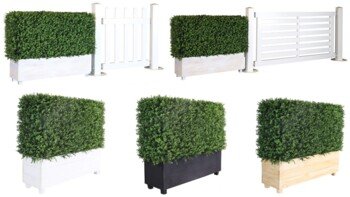 Artificial Hedge: Greenery that Wows Artificial hedges are versatile and eye-catching. Use them to define spaces, create backdrops, or add greenery to your event. They add a pop of color and elegance while requiring zero maintenance. Artificial hedges are an excellent choice for creating photo-worthy moments and enhancing the overall aesthetics of your Melbourne Cup celebration.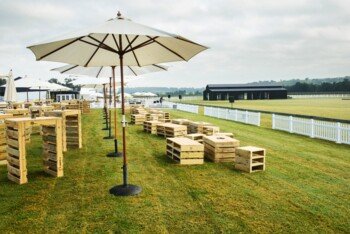 Umbrella Hire: Shade and Style in One Melbourne Cup often sees a mix of sun and showers. Ensure your guests stay comfortable with umbrella hire. Besides providing much-needed shade, umbrellas also add a stylish touch to your event space. They are not only practical but also a great way to incorporate your event's color scheme or branding.
With Event Marquees, your Melbourne Cup event can be a seamless blend of elegance and excitement. Our pallet furniture, picket fences, artificial grass, artificial hedges, and umbrella hire options are not only in excellent condition but also offered at competitive prices. Let us help you create a Melbourne Cup celebration that leaves a lasting impression on your guests. Race day just got even more glamorous! Contact us today to discuss your event needs and let the festivities begin.