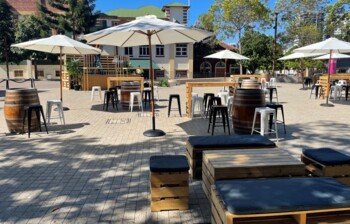 Make Your Event Unforgettable with Pallet Furniture from Event Marquees
When it comes to planning a special event, creating a unique and stylish atmosphere is the key. While there are many furniture options to choose from, nothing sets the tone quite like our modern pallet furniture. From weddings and corporate events to festivals and concerts, pallet furniture has become a popular choice for event planners looking to make a statement.
At Event Marquees, we offer a wide range of pallet furniture pieces that can be customized to fit any theme or color scheme. Each piece is made out of high quality natural wood by our expert craftsmen and can be tailored to your exact specifications, ensuring that your event looks stunning and unique. Whether you want a modern whitewashed look or a classic natural look, we can make it happen.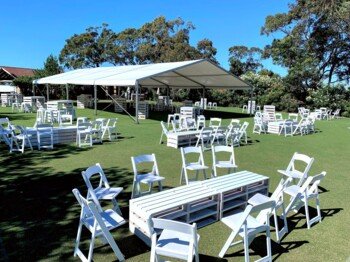 We offer;
Pallet Furniture from Event Marquees is best suited for rustic, industrial, sustainable or romantic themed events.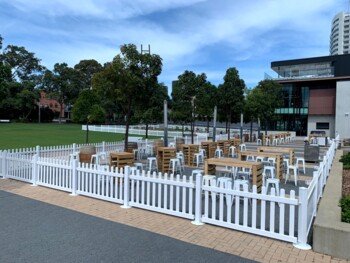 Budget-Friendly and Sustainable
Another reason to choose pallet furniture for your event is its affordability and eco-friendliness. By using repurposed materials, we're able to keep our prices low and reduce our environmental impact. Plus, because pallet furniture is durable and easily repairable, you can reuse it for future events.
Stylish and Sturdy
Pallet furniture is also known for its stylish yet sturdy construction. Each piece is designed to withstand heavy loads and rough handling, making it perfect for outdoor events or events with a lot of foot traffic. With our selection of tables, chairs, benches, and more, you can mix and match to create a look that's truly one-of-a-kind.
Create a Memorable Atmosphere
When you hire pallet furniture from Event Marquees, you're not just hiring furniture – you're creating a memorable atmosphere that your guests will never forget. Whether you're going for a rustic, boho vibe or a sleek, modern look, our pallet furniture is the perfect choice. Plus, with our delivery and setup services, you can sit back and relax while we handle all the heavy lifting.
Accessories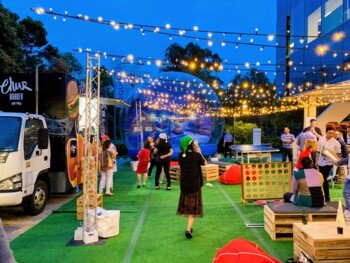 Our pallet furniture goes perfectly with Event Marquee faves;
Don't settle for boring event furniture. Choose pallet furniture from Event Marquees and make your event stand out. Contact us today to learn more and start planning your perfect event.