Welcome to the fascinating world of Dome Marquees, where innovation, unique design and stunning spaces converge to create unforgettable event experiences. In this blog, we will dive into the remarkable features of Dome Marquees, highlighting their easy branding capabilities, innovative shape and unparalleled design.
Easy Branding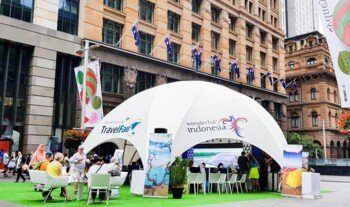 Make Your Mark with Style One of the standout features of Dome Marquees is their seamless integration of easy branding opportunities. With their spacious surfaces and sleek curves, Dome Marquees provide an excellent canvas to showcase your brand, logo, or event theme. Whether it's a corporate gathering or a wedding celebration, the unique shape and structure of these marquees serve as the perfect backdrop to enhance your branding efforts. Leave a lasting impression on your guests as you effortlessly integrate your identity into the event space, elevating your brand presence to new heights.
A New Stunning Space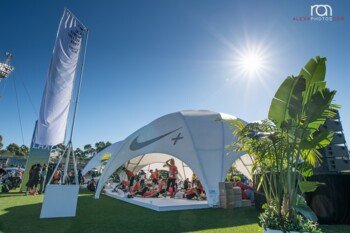 Ignite the Imagination Step into a world of awe-inspiring beauty and architectural elegance with Dome Marquees. These structures redefine the concept of event venues by offering a captivating space that effortlessly blends functionality with aesthetics. The innovative shape of the domes creates a sense of wonder and intrigue, instantly captivating the imagination of your guests. Picture a dream wedding under the starry night sky or a corporate gala that leaves attendees in awe. With Dome Marquees, you can create an ambiance that is both enchanting and sophisticated, leaving a lasting impression on all who enter.
Innovative Shape and Unique Design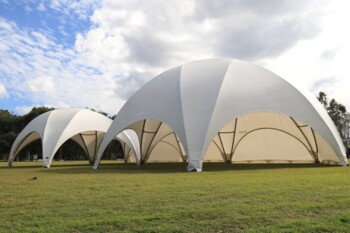 Where Style Meets Function Dome Marquees boast an innovative shape and a truly unique design that sets them apart from traditional event structures. The curved ceilings and spacious interiors provide an open and airy atmosphere, allowing natural light to flood the space and creating an inviting ambiance. Whether it's an intimate gathering or a large-scale exhibition, the versatility of Dome Marquees ensures a seamless transition from one event type to another. The combination of style and function in these structures offers endless possibilities for creative event planning, ensuring that your vision comes to life flawlessly.
Available in NSW, VIC and QLD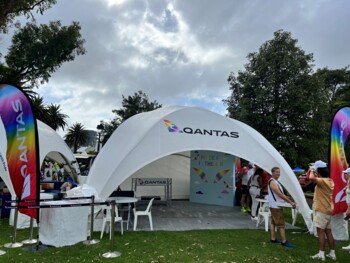 Your Event, Our Priority. At Event Marquees, we understand the importance of accessibility and convenience when it comes to event planning. That's why our Dome Marquees are available in New South Wales, Victoria, and Queensland, seven days a week. We strive to make your event planning process as seamless as possible, providing you with reliable and professional service every step of the way. Whether you're in Sydney, Melbourne, Brisbane or anywhere in between, we have you covered with our exceptional Dome Marquee hire range.
Contact Event Marquees Today
Elevate Your Event Experience; Are you ready to elevate your event to new heights of sophistication? Contact Event Marquees today to explore the endless possibilities that Dome Marquees offer. Our experienced team is dedicated to helping you create a remarkable event experience that exceeds your expectations. From weddings to corporate events and exhibitions, our 6m and 10m Dome Marquees are designed to make a lasting impression. Let us guide you through the process and turn your vision into a breathtaking reality.
Dome Marquees are more than just event structures; they are architectural marvels that ignite the imagination and offer a stunning space for any occasion. With their easy branding capabilities, innovative shape, and unique design, these marquees provide the perfect venue solution for weddings, corporate events, and exhibitions. Available in New South Wales, Victoria, and Queensland, Event Marquees is here to make your event planning journey effortless and memorable. Contact us today and let the magic of Dome Marquees transform your next event into an unforgettable experience.